Preview
Symons is a simple but word that will be kept in mind of the times. Because up to date, the Symons crusher, which was designed and invented by the Symons brothers in the 1920s, has become a valuable crushing device for most industrial companies after generations of development.
In the industry, the Symons crusher is usually used as the secondary or tertiary crushing device to crush a variety of medium-hard ores and rocks. Although the Symons crusher can be used in many other industrial fields, the most applied fields are in mineral processing and construction.
With the increasing demand for mineral processing and construction, especially for building materials, Symons crushers are increasingly playing a primary part in diverse production lines.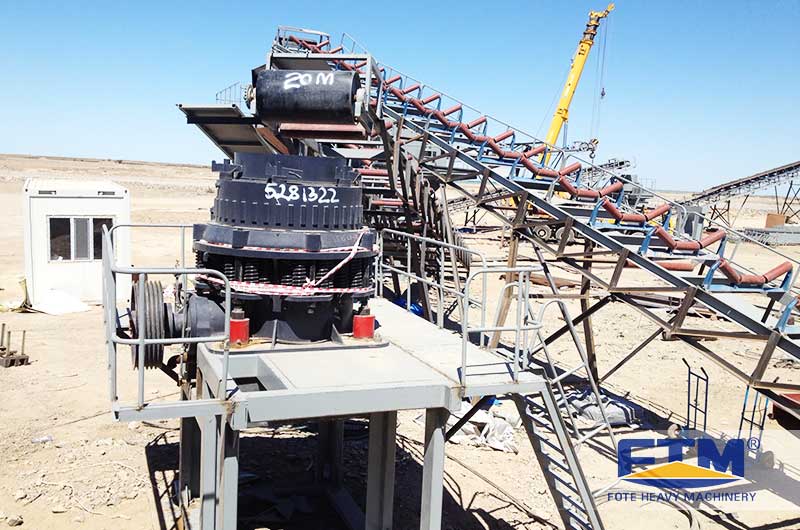 Symons Crusher Customer Site
Brief Introduction to Symons Crusher
The Symons brothers in Milwaukee, America are believed to be the designers and inventors of the spring cone crusher, so this kind of cone crusher is also known as the Symons crusher.
Compared with other types of crusher, Symons crusher has the advantages of low energy consumption, reliable operation, high operation efficiency and high deceleration ratio. Symons crusher is unique in its simple structure with only 9 moving parts.
After the Symons crusher come out, it has made great progress, adding hydraulic device to clear cavity and adjust the feeding port. In the process of continuous improvement, Symons crusher gradually occupies a corner in the mining machine market for its low price and stable performance.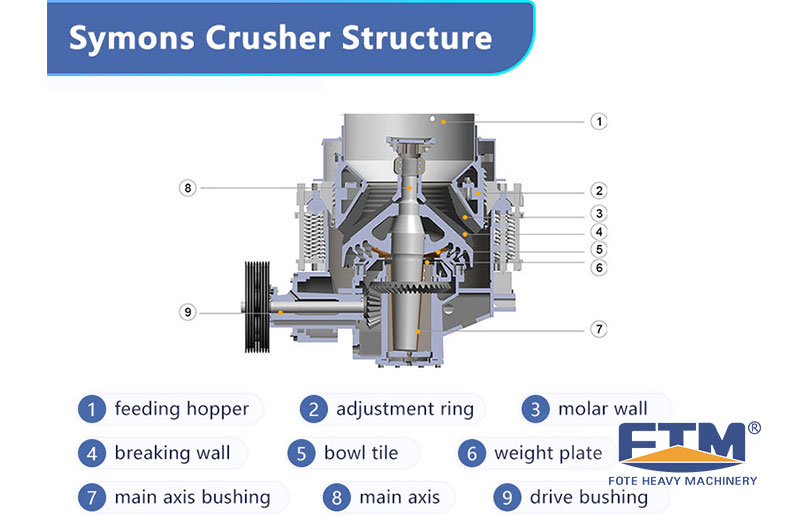 Symons Crusher Structure
Symons Crusher Performance Development
The Symons design is such that it is a standard-headed or short-headed component. The standard head assembly is suitable for coarse breaking and middle breaking that can be used for secondary crushing. Short head assembly is suitable for fine breaking, which can be used for tertiary or quaternary crushing. Customers can choose cone crusher with different components according to the actual product requirements.
While, Symons design makes it difficult to switch from short-headed to standard, and vice versa. Nowadays, the component of Simmons crusher has developed to three types: standard, middle head and short head. That means modern Symons crusher can adapt to the requirements of more production lines.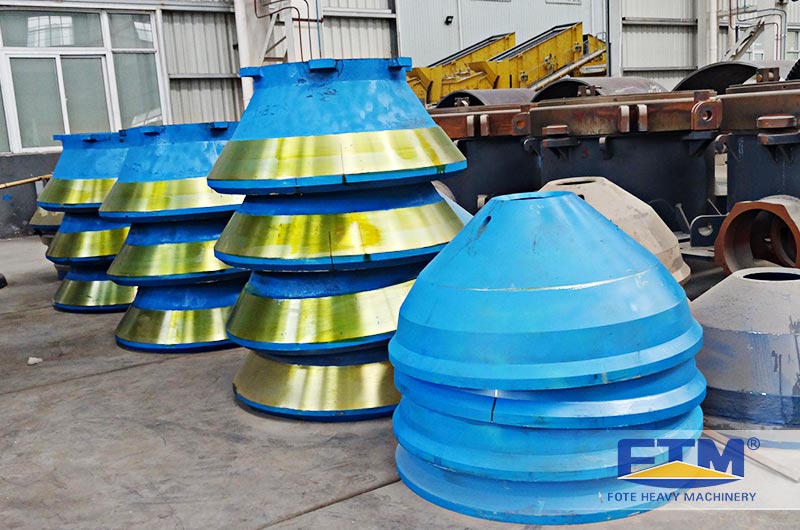 Breaking Wall of Cone Crusher
In the 1850s, with the development of hydraulic technology, the cone crusher can use this technology to adjust the discharge port size to control the product size and to achieve overload protection. This kind of crusher is called hydraulic cone crusher.
Symons crusher with hydraulic push cylinder device is also called compound cone crusher. This push cylinder type protects Symons crusher from foreign matter or iron blocks that pass through the crushing cavity. Since the birth of the first hydraulic cone crusher in 1948, cone crusher machine has been significantly improved in efficiency, technology and energy consumption, etc.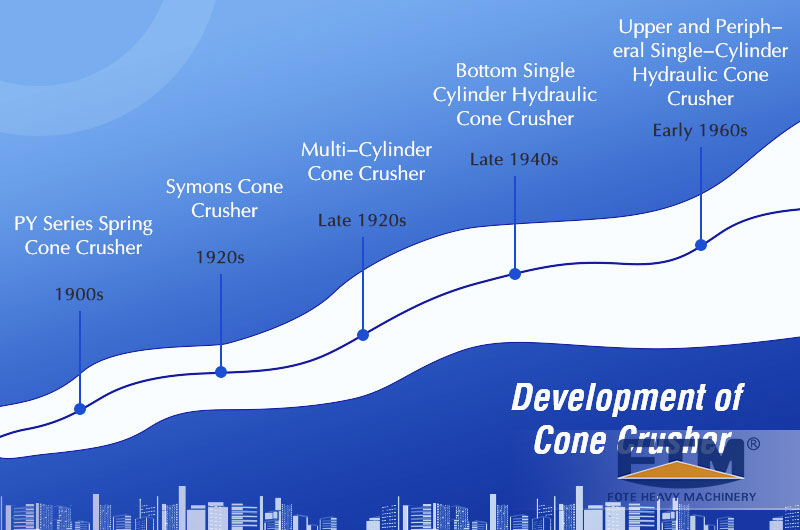 Main Development of Cone Crusher

Symons Crusher has been a Classic Type
On the basis of introducing and absorbing international advanced technology, Symons crusher is developed and produced by lamination crushing principle and conceptual design of more breaking and less grinding. This kind of cone crusher integrates high pendulum frequency, optimized cavity type and reasonable stroke, which is a modern cone crusher equipment with high performance.
Because of its simple structure, the wide applicability and the accumulation of maintenance experience, Symons crusher, as a medium and fine crusher, is widely used in the world at present when the product size requirement is not high.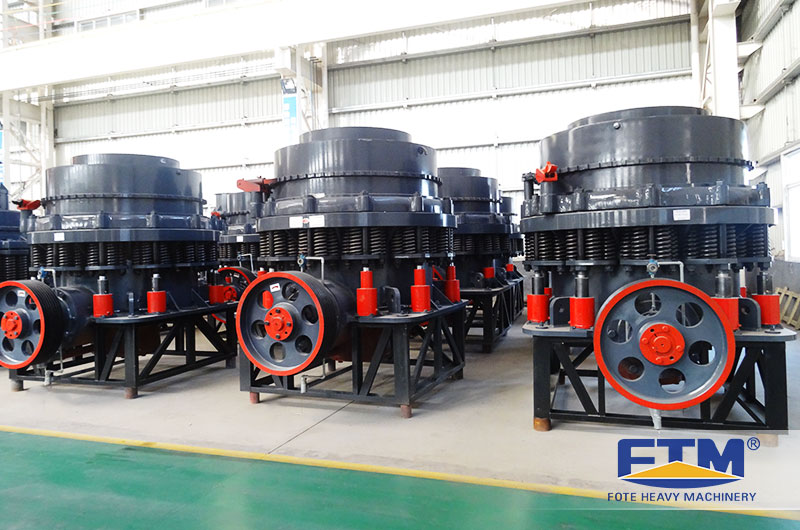 Symons Crushers at Fote Factory
Fote Machinery is specialized in improving its own mining machinery quality and is committed to providing customers with satisfactory service to meet your production needs.
For more questions and details about Symons crusher and other mining equipment, please contact us for free consultation. We will respond to your online consultation within 60 seconds and offer you Symons crusher quotation and related solutions.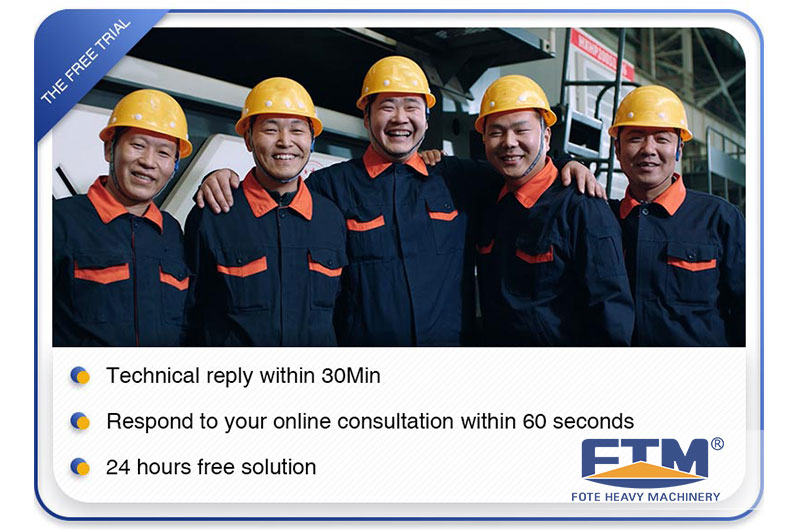 Fote Machinery Engineers