Speaking of briquette machine, one of the most favorite among investors is coal briquetting machine. As a kind of briquette machine that can makes different shapes of briquettes, coal briquette machine is widely used in thermal power plant, industrial boilers, home heating, etc. What is worth to mention is that coal briquettes produced are good fuel for barbeque.
Go to the Coal Briquetting Production Working Site
In the middle of the year before last year, an Indian customer, Mr. Dinesh, introduced a Fote coal briquetting plant. Fote was introduced to him by his friend.
His friend bought a production line for charcoal briquette making 5 years ago. During the whole operating period, this briquette production line has a very low failure rate and has made profits for him.
Therefore, when heard that Mr. Dinesh wanted to introduce a production line for coal briquettes making, he made a recommendation of Fote Machinery to Mr. Dinesh. After communication with Fote engineer, Mr. Dinesh received an economical coal briquetting plant. The details are as follows,
Indian coal briquettes production line

Customer location
Assam, India
Processed material
coal
Capacity
2TPH
Discharge shape
round
Recently, we received the following on-site feedback from Mr. Dinesh on the coal briquette making line.
"Fote engineer was very professional and enthusiastic. They invited us to Fote factory and workshop. We truly understand the strength of a professional mining machinery company in Fote.
The coal briquette production solution put forward by Fote Engineer has reasonable combination design and high-quality pressing effect. My friend's charcoal briquetting line has been running for an amazing time. There were few maintenances during the operation thus the maintenance cost was greatly decreased. For more than two-year operation, due to the low cost of the coal briquette production line, the one-time investment has been recovered. We are now in the stage of steady growth of profitability.
In addition to uniform briquette formation and smooth operation, the functional comprehensive adhesive provided by Fote engineer not only ensures the thermal strength and thermal stability of the finished product, but also reduces the ash content and ensures the calorific value. If there are other friends who need to introduce briquetting plant, we will also recommend Fote Machinery to them."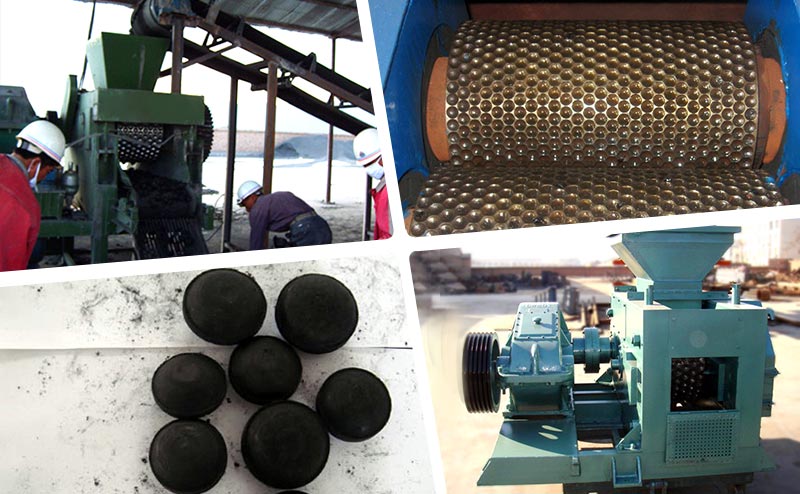 Working site of Indian coal briquetting plant
The example of India coal briquettes production line shows the strength of Fote briquetting machine. The long service life means high-quality wear-resistant parts and excellent workmanship. The uniform molding shows smooth and reliable operation.
In addition to the round-shaped finished product required by Mr. Dinesh in the case above, Fote Machinery will also customize different shapes and sizes of finished products according to your requirements. Except for common finished product shapes like pillow, oval, square, Fote can also provide heart-shaped and other solutions to meet the needs of different customers.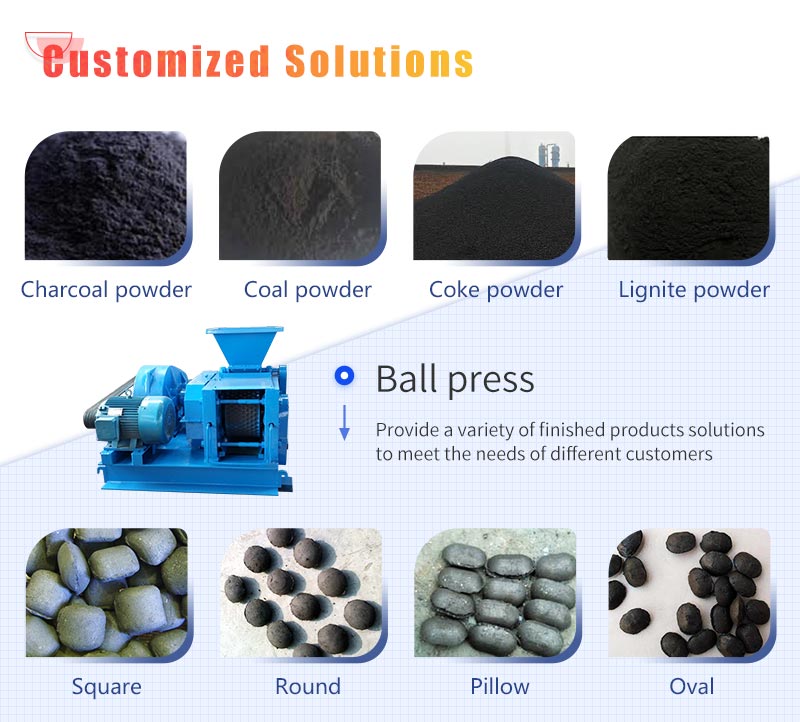 Customized shapes of briquettes
Coal Briquette Production Machine Manufacturer
As one of the professional mining machine manufactures who has witnessed the heavy machinery development, Fote Machinery has focused itself into meeting customers' demands during its own growth. Skilled engineers from various famous college and universities are at your call to provide you with satisfactory solutions. And our experienced operating engineers are ready to offer you quality-ensured machine with their craftsmanship.
For 100% factory price, welcome to consult online engineer at any time. Or leave your requirements on the below message board. We'll contact you ASAP.