The Introduction of Rod Mill
Rod mill adopts steel bars as the grinding medium in the cylinder, which is mainly used to smash all kinds of ores and raw materials, particularly a variety of brittle materials. It is commonly used in ore dressing industry, machinery industry and chemical industry and other fields. Rod mill has many advantages such as high yield and uniform discharging size, which is suitable for different hardness of ores. Rod mill has dry and wet types to be chosen. Customers can choose the appropriate type according to your actual conditions. Due to its grinding medium, rod mill is also called grinding rod mill and rod grinding mill.
Rod Mill in Ore Processing Plant
The Features of Rod Grinding Mill
During the grinding process of rod mill, the grinding medium and ore are line contact, thus it has a certain selective grinding effect. The particle size of the product is more uniform with low grinding rate. For coarse grinding, the processing amount of rod mill is greater than the ball mill with the same specification, and vice versa.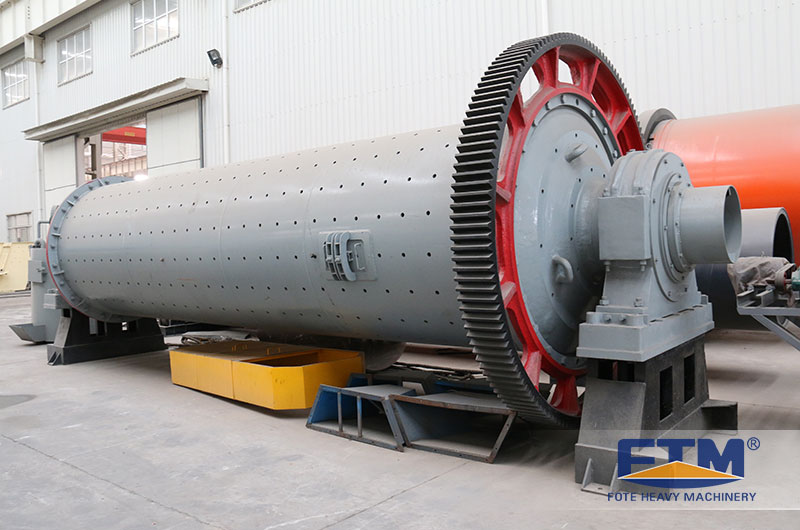 FTM Rod Mill
Applications of Rod Grinding Mill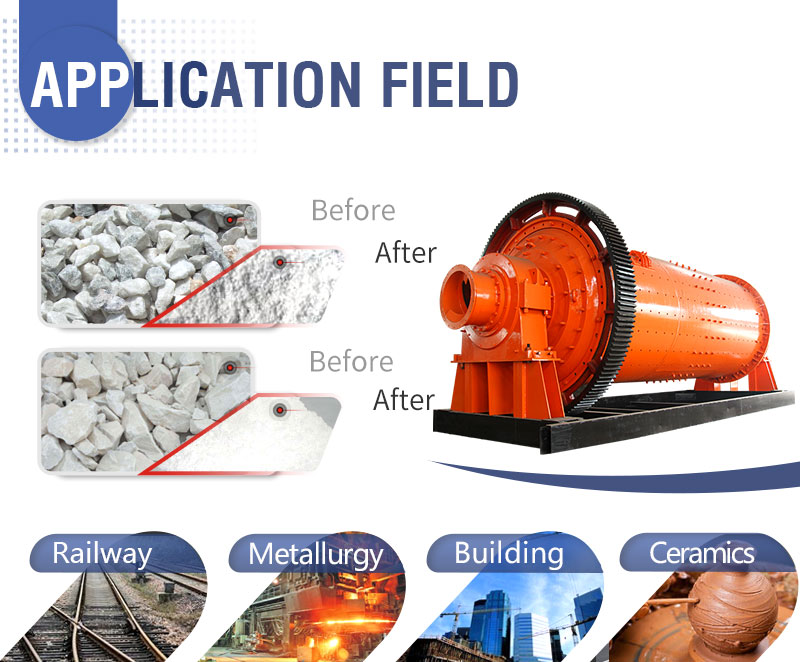 The Applications of Rod Mill
Rod Mill Working Principle
The rod mill is driven by the motor through the reducer and the big gear around it or by the low-speed synchronous motor directly through the big gear around the rod mill to drive the cylinder rotation. The cylinder is equipped with appropriate grinding medium-steel rods. Under the action of centrifugal force and friction , grinding medium is lifted to a certain height and fall. The grinding material continuously entered the cylinder body by the feeding device, crushed by the grinding medium, and discharged from the machine by the overflow and continuous feeding force, so as to carry out the next stage of operation.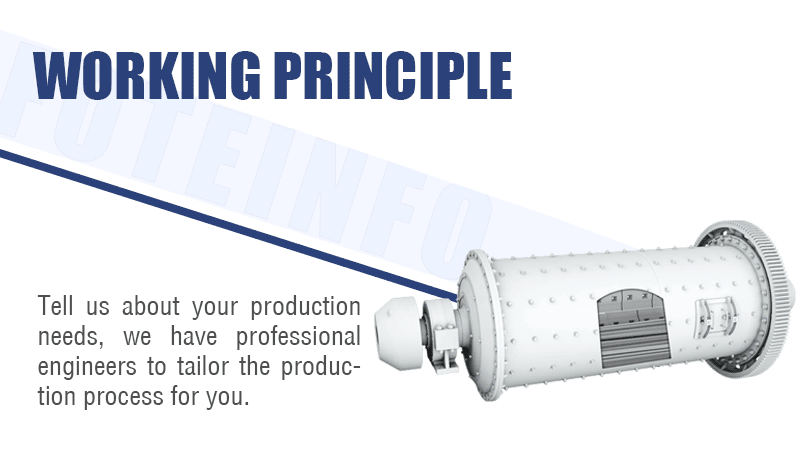 The Working Principle of Rod Mill
The Manufacturer of Rod Mill-Fote Machinery
Fote Machinery has been specialized in the production of mineral processing equipment for several decades. Both the production technology and service are internationally welcome and recognized. The rod mill is designed with appropriate grinding body and actual grinding materials to improve the quality and output. Most importantly, the rod mill price is rather reasonable. Fote Manufacturers sell on their own, with no intermediary business, which will save time and effort, and assure more reasonable price. You can make an online consultation on discount quotation at any time for more details and equipment information. At the same time, welcome to visit the factory.
Customer Case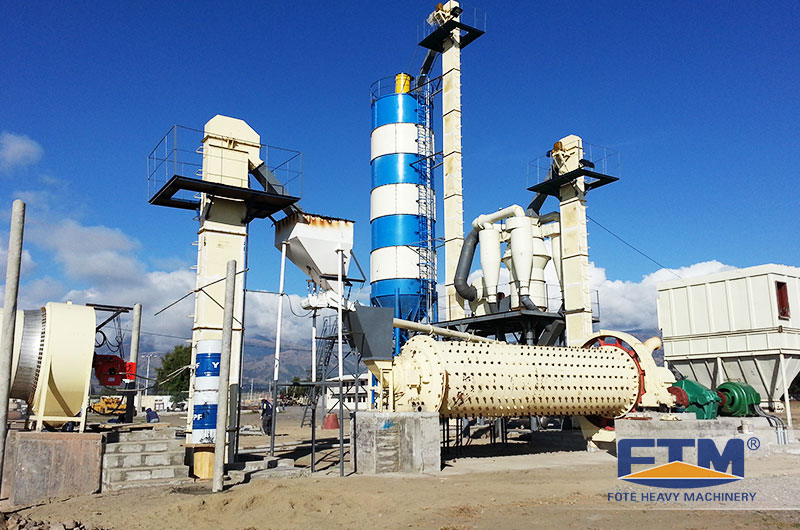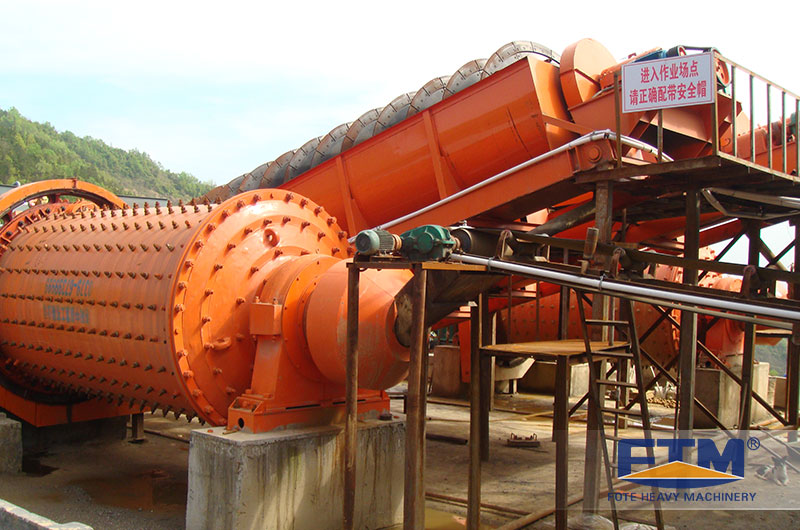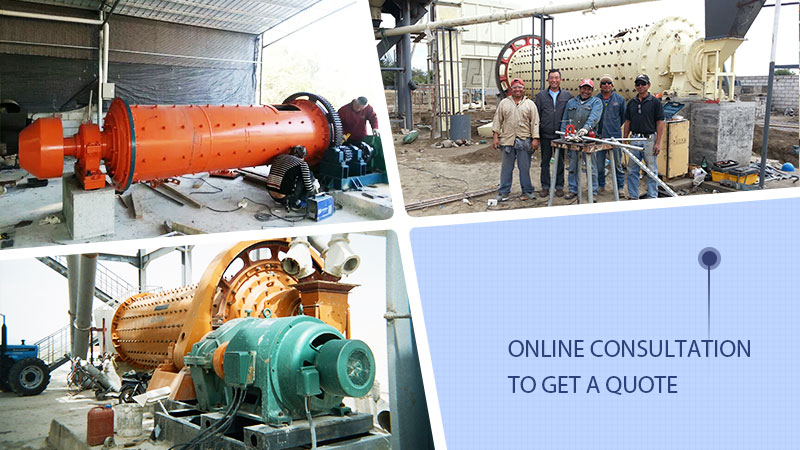 General Specification
Model

Shell Specifications (mm)

Shell rotation speed
(r/min)
Feeding size
(mm)
Discharging size
(mm)
Processing capacity
(t/h)
Power
(kw)
Total weight
(t)
Diameter
Length
MBS0918
900
1800
36-38
≤25
0.833-0.147
0.62-3.2
18.5

5.9

MBS0924
900
2400
36
≤25
0.833-0.147
0.81-4.3
22
6.7
MBS1224
1200
2400
36
≤25
0.833-0.147
1.1-4.9
30
13.9
MBS1530
1500
3000
29.7
≤25
0.833-0.147
2.4-7.5
75
19.8
MBS1830
1830
3000
25.4
≤25
0.833-0.147
4.8-11.6
130
34.9
MBS2130
2100
3000
23.7
≤25
0.833-0.147
14-35
155
46.5
MBS2136
2100
3600
23.7
≤25
0.833-0.147
19-43
180
48.7
MBS2430
2400
3000
21
≤50
0.833-0.147
25-65
245
59.7
MBS2736
2700
3600
20.7
≤50
0.833-0.147
32-86
380
92.5
MBS2740
2700
4000
20.7
≤50
0.833-0.147
32-92
400
95
MBS3245
3200
4500
18
≤50
0.833-0.147
64-180
630
149
Model

Shell Specifications (mm)

Feeding size
(mm)
Processing capacity
(t/h)
Diameter
Length
MBS0918
900
1800
≤25
0.62-3.2
MBS0924
900
2400
≤25
0.81-4.3
MBS1224
1200
2400
≤25
1.1-4.9
MBS1530
1500
3000
≤25
2.4-7.5
MBS1830
1830
3000
≤25
4.8-11.6
MBS2130
2100
3000
≤25
14-35
MBS2136
2100
3600
≤25
19-43
MBS2430
2400
3000
≤50
25-65
MBS2736
2700
3600
≤50
32-86
MBS2740
2700
4000
≤50
32-92
MBS3245
3200
4500
≤50
64-180