The Introduction of Trommel Screen
Trommel screener is a kind of machine which is widely used in sorting technology. It can control the garbage sorting by particle size and has high sorting accuracy. Trommel screen cylinder body is generally divided into several sections, depending on the specific situation, the sieve hole from small to large array, and the size of the sieve hole on each section is the same.
Applications of Trommel Screen
Trommel screen is aimed at grading material particles, which is widely used in electric power, mining, metallurgy, building materials and chemical industry. It is commonly used in the screening of refractory materials, coal, sand stone, coke, lime, gold sand and other sticky and wet materials. The finished product has uniform structure, so as to meet the production requirements.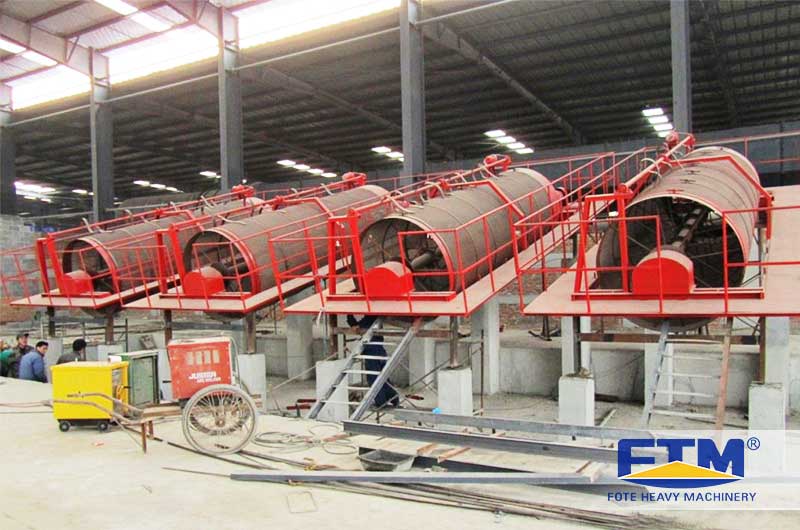 Applications of Trommel Screen
Performance Characteristics of Trommel Screen
The mesh is not easily blocked
Smooth operation and low noise
Simple structure and convenient maintenance
The sieve cylinder can be closed, easy to seal dust collection.
High reliability and less investment in one time
Using special screen, high screening efficiency and long service life
It has strong adaptability to the materials, the viscous, humid, dirty, miscellaneous other various properties of materials can be screened. It has various feeding modes, namely the artificial and mechanical transmission, which can realize mass production.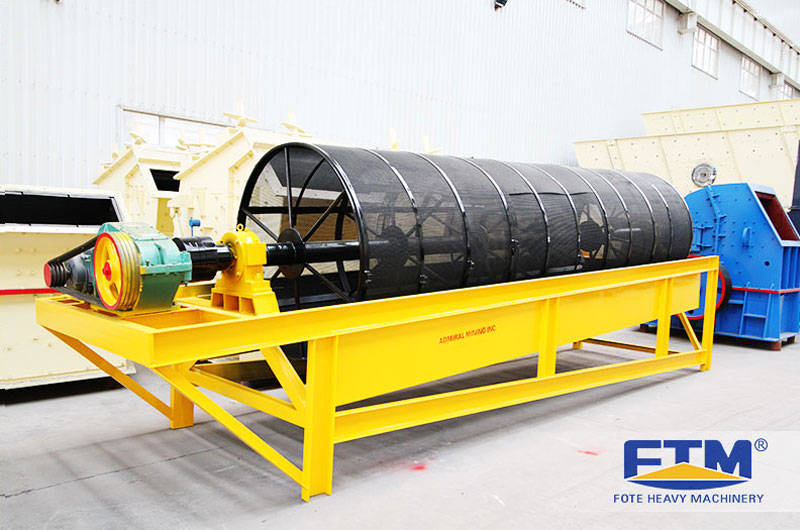 The Working Principle of Trommel Screen
Firstly, tilt the rotary trommel on the rack. The motor is connected with the drum device through the reducer and the shaft coupling to drive the drum device to rotate around its axis. When the material enters the drum device, due to tilt and rotation of the drum device, the material on the screen surface will be turned over and rolled, so that the qualified material (products under the screen) will be discharged through the discharge port at the bottom of the back end of the drum, and the unqualified material (products on the screen) will be discharged through the discharge port at the end of the drum. Due to the material turnover and rolling in the drum, the material stuck in the sieve hole can be ejected to prevent the sieve hole from blocking.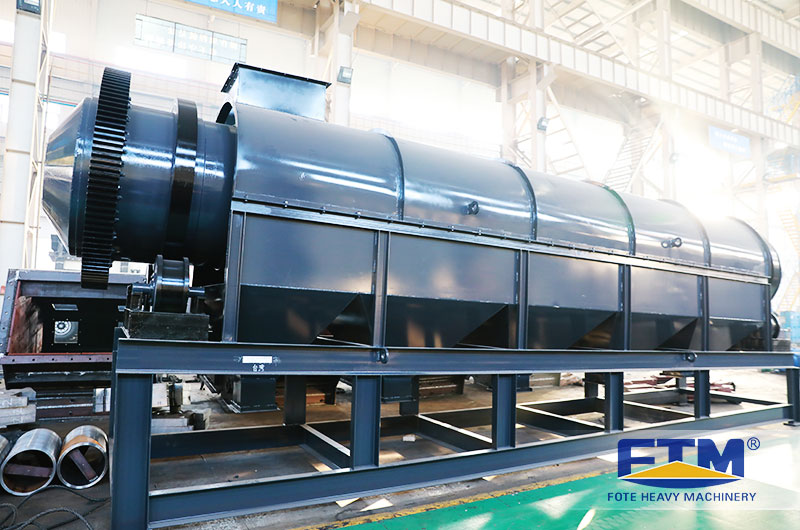 Trommel Screen Manufacturer
Fote Machinery has been committed to mineral processing technology research for more than 40 years, and its business units are specialized in the production of various types of trommel screen. The trommel screen design adopts mature production concept, and is equipped with professional technical research and development team, to create high quality trommel screen equipment for you! As a professional trommel screen manufacturer, Fote Machinery provides you with a more authentic, more preferential equipment quotation, and it is your best choice to purchase affordable trommel screen. If you want to know the detailed quotation of equipment, free online consultation at info@sinoftm.com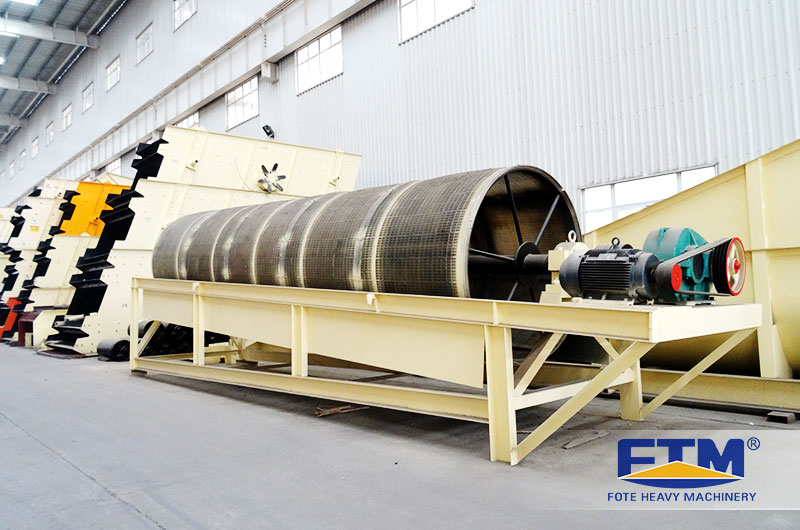 General Specification
Model
Yield(m³/h)
Power
(kw)
Sieve hole(2mm)
Sieve hole(30mm)
YTS1230
12
100
5.5
YTS1240
14
120
5.5
YTS1250
15
140
5.5
YTS1530
18
150
5.5
YTS1540
18
150
7.5
YTS1550
20
180
11
YTS1560
22
200
11
YTS2040
25
250
15
YTS2050
30
300
15
YTS2060
35
350
18.5
Model

Yield(m³/h)
Power
(kw)
Sieve hole(2mm)
Sieve hole(30mm)
YTS1230
12
100
5.5
YTS1240
14
120
5.5
YTS1250
15
140
5.5
YTS1530
18
150
5.5
YTS1540
18
150
7.5
YTS1550
20
180
11
YTS1560
22
200
11
YTS2040
25
250
15
YTS2050
30
300
15
YTS2060
35
350
18.5