What is Diabase?
Diabase is a widely distributed ore in nature, its main components are pyroxene, feldspar, biotite, quartz and so on, the color is usually dark gray, gray-black and so on. Diabase stone is widely used in chemical industry, building materials, water conservancy, power generation, environmental protection and other fields after crushing and processing.
What is the Difference Between Diabase and Basalts?
Diabase stone is often a rock bed, a rock wall, a rock vein, also as a rock neck or a rock strain, filled in basalt crater. The above occurrence of diabase is the main sign that it is different from gabbro and basalt stone. Diabase is smaller in size and more suitable for fine aggregate production. But both can be processed into high-quality building materials.

The Difference Between Diabase and Basalt
What Equipment Will be Used for Broken Diabase or Basalt?
Basalt and diabase's hardness are higher compared with other rock and high silicon content, which belong to materials that are hard to crush in actual crushing operations or have higher crushing costs. More generally, basalt and diabase are tough and hard materials. So, the crushing process of basalt or diabase should be reasonable, taking the investment cost of crushing project and production cost of diabase or basalt mining crushing plant into account at the same time.
The equipment of diabase or basalts in crushing processing is jaw crusher, impact crusher and cone crusher. Below we carry on the detailed analysis to these three kinds of crushing equipment.
Jaw Crusher
The jaw crusher is mainly used for crushing medium strength materials, and it is an early stone crushing equipment. Its structure is simple and operation is reliable. The equipment is widely used in the application field of diabase and basalt crushing. It is specially developed by Fote Machinery for diabase and basalt materials. The production capacity of diabase and basalt is very high by using jaw crusher, which has won majority of the praise from customers.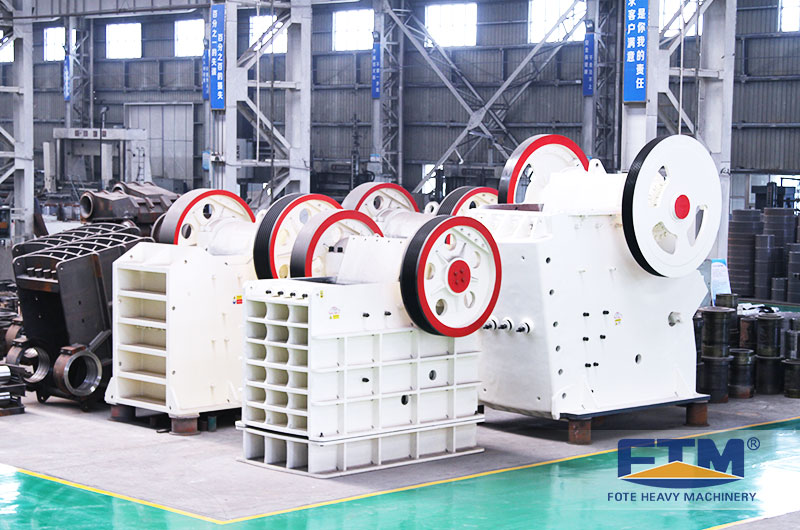 The Impact Crusher
The impact crusher is a new type of high efficiency crushing equipment, which was developed by Fote Company is based on the absorption of fine technology at home and abroad and combining with the actual production conditions of diabase and basalt crushing equipment. The equipment has strong pertinence and outstanding crushing ability, so it is a high-quality choice for the crushing of diabase and basalt materials.
Cone Crusher
Cone crusher is famous all over the world for its high speed, high crushing and unique structural design. It is a new generation of broken diabase and basalt materials.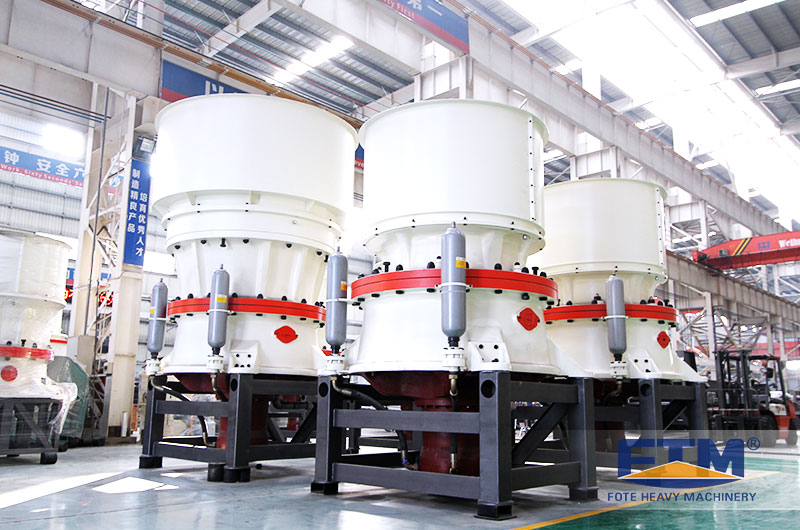 Recommended Scheme for Crushing Diabase and Basalt
In diabase or basalt mining crushing plant,the loss of jaw plate, plate hammer, impact plate and other wear-resist parts is very high; the production cost of customers is much higher than that of basalt stone. So, in the design of crushing process, we should choose the crushing equipment with laminated crushing principle, for example, diabase/basalt stone crusher, so as to reduce the loss of wear-resist parts.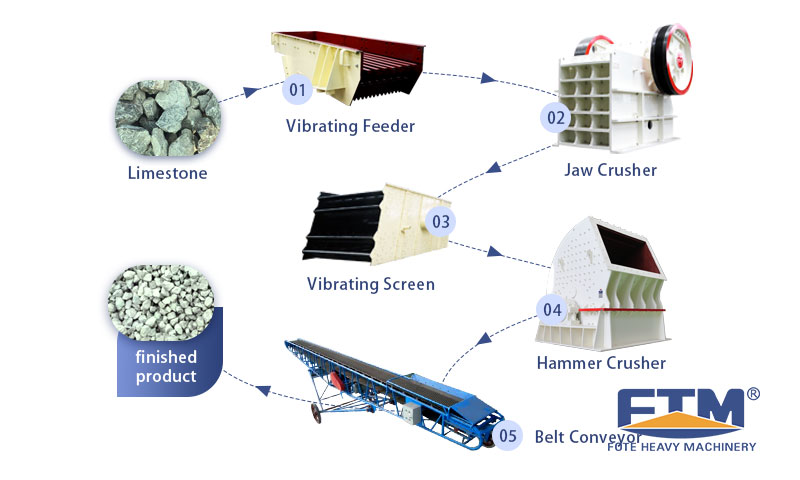 The Production Line of Diabase or Basalt Crusher Machine
The typical lamination crushing equipment is two-stage jaw crusher or jaw crusher plus cone crusher. If the customer has higher requirements for the final particle size, we can also configure impact crusher for stone shaping, thus forming a three-stage crushing process. Although tertiary crushing will inevitably increase investment costs, the production cost of tertiary crushing is considerably reduced for long-running quarries. The following is the basic configuration of basalt crusher. Each configuration has its own function; the specific design is based on the actual situation of the customer.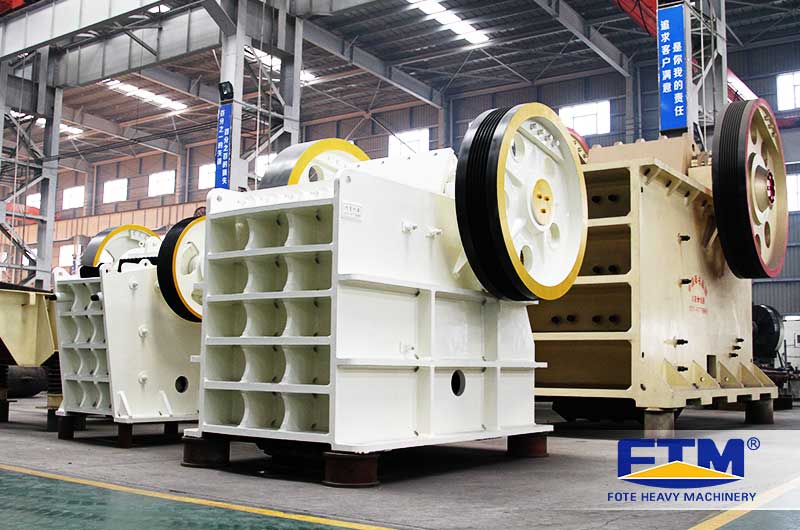 Purchase of Basalt Stone Crusher Machine
If the market have certain requirements on the grain shape of finished stone, and the customers also want to lower the cost of wearing parts per ton, coarse jaw crusher+fine crusher/spring cone crusher as primary crusher and secondary crusher would be a good choice. Impact crusher can be put on the position of three-stage crushing, thus reshaping the stone to be crushed. In this way, you can not only reduce the wearing cost of impact crusher, but also get the stones with good grain shape.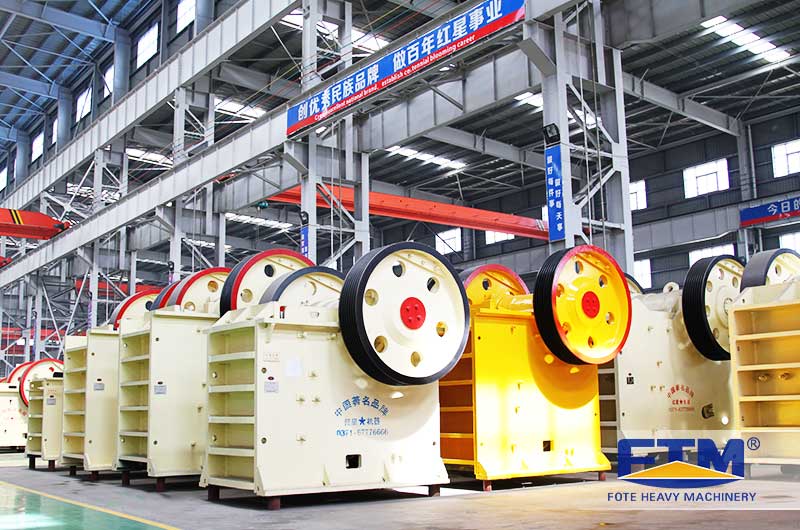 Consultation of Basalt Mining Crushing Plant Price: Send email to quote@sinoftm.com, leave a message on our website or contact our online customer service.
Customer Case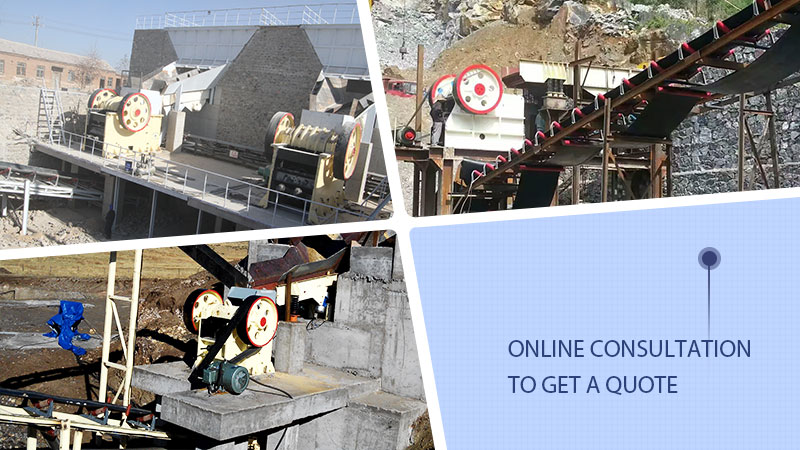 General Specification
Model

Feed opening
(mm)

Max.feeding
size (mm)

Adjusting range
of discharge
opening (mm)

Processing capacity
(t/h)

Rotation speed of
eccentric shaft (r/min)

Motor power
(kw)

Total weight
(t)

Dimensions
(L×W×H)
(mm)

PE-150×250
150×250
125
10-40
1-3
250
4P 5.5
0.8
720×660×850
PE-200×300
200×300
180
15-50
2-6
260
4P 7.5
1.2
910×750×990
PE-200×350
200×350
180
18-70
3-10
260
4P 11
1.5
1000×870×990
PE-250×400
250×400
210
20-60
5-21
300
6P 15
2.8
1300×1090×1270
PE-400×600
400×600
340
40-100
16-64
275
6P 30
7
1730×1730×1630
PE-500×750
500×750
425
50-100
40-110
275
6P 55
12
1980×2080×1870
PE-600×750
600×750
500
150-200
80-240
275
6P 55
15.8
2070×2000×1920
PE-600×900
600×900
500
65-160
50-160
250
6P 55
17
2190×2206×2300
PE-750×1060
750×1060
630
80-140
110-320
250
8P 110
29
2660×2430×2800
PE-800×1060
800×1060
640
130-190
130-330
250
8P 110
29.8
2710×2430×2800
PE-830×1060
830×1060
650
160-220
150-336
250
8P 110
30.7
2740×2430×2800
PE-870×1060
870×1060
660
200-260
190-336
250
8P 110
31.5
2810×2430×2800
PE-900×1060
900×1060
685
230-290
230-390
250
8P 110
33
2870×2420×2940
PE-900×1200
900×1200
750
95-165
220-380
200
8P 110
52
3380×2870×3330
PE-1000×1200
1000×1200
850
195-265
315-500
200
8P 110
55
3480×2876×3330
PE-1200×1500
1200×1500
1020
150-350
400-800
180
6P 160-220
100.9
4200×3300×3500
PE-1500×1800
1500×1800
1200
220-350
500-1000
180
8P 280-355
139
5160×3660×4248
PEX-150×750
150×750
120
18-48
8-25
320
4P 15
3.8
1200×1530×1060
PEX-250×750
250×750
210
25-60
13-35
330
6P 22
5.5
1380×1750×1540
PEX-250×1000
250×1000
210
25-60
16-52
330
6P 30
7
1560×1950×1390
PEX-250×1200
250×1200
210
25-60
20-61
330
6P 37
9.7
2140×1660×1500
PEX-300×1300
300×1300
250
20-90
16-105
300
6P 55
15.6
2720×1950×1600
Model

Max.feeding
size (mm)

Adjusting range
of discharge
opening (mm)

Processing capacity
(t/h)

PE-150×250
125
10-40
1-3
PE-200×300
180
15-50
2-6
PE-200×350
180
18-70
3-10
PE-250×400
210
20-60
5-21
PE-400×600
340
40-100
16-64
PE-500×750
425
50-100
40-110
PE-600×750
500
150-200
80-240
PE-600×900
500
65-160
50-160
PE-750×1060
630
80-140
110-320
PE-800×1060
640
130-190
130-330
PE-830×1060
650
160-220
150-336
PE-870×1060
660
200-260
190-336
PE-900×1060
685
230-290
230-390
PE-900×1200
750
95-165
220-380
PE-1000×1200
850
195-265
315-500
PE-1200×1500
1020
150-350
400-800
PE-1500×1800
1200
220-350
500-1000
PEX-150×750
120
18-48
8-25
PEX-250×750
210
25-60
13-35
PEX-250×1000
210
25-60
16-52
PEX-250×1200
210
25-60
20-61
PEX-300×1300
250
20-90
16-105