What is Compound Crusher?
Adopting international advanced technology, the FTM compound crusher is developed from our product PEL series vertical compound crusher that has been listed in national mechanical industry standards. Compound crusher is also called a vertical crusher. As a kind of small rock crusher, it is suitable for crushing limestone, clinker, coal and other minerals in the building materials industry, mining, metallurgy, and chemical industry.
Compound Coal crusher
The compressive strength is less than 140 MPa, and the humidity of materials is not more than 15%. Compound crusher has unique features of large production capacity, big crushing ratio, low energy consumption, good sealing effect, stable operation and easy maintenance.
Applications of Compound Crusher

Compound crusher is mostly used for medium hard materials crushing in middle or small-sized plants. For example, it can be used for the fine crushing of raw material and clinker in cement plants. Besides, compound crusher is applied in construction and artificial sand making for limestone, granite, dolomite, basalt, etc. Compound crusher can also be used for crushing bauxite, lead-zinc, serpentine, blast furnace slag, coal gangue, phosphate ore and other ores in building material, coal industry, chemical industry and so on.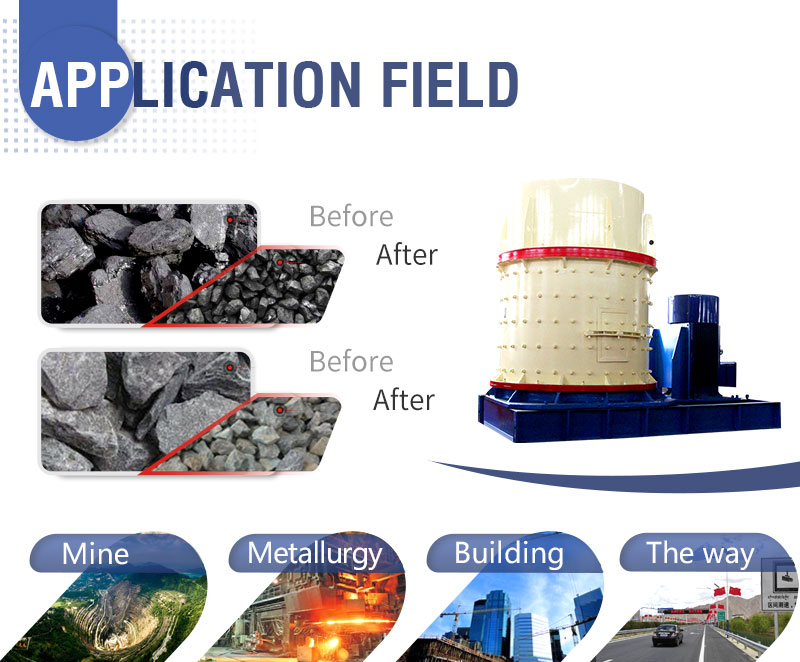 Application of Compound Crusher
Advantages of Compound Crusher:
Big crushing ratio, high efficiency and energy saving. Compound crusher has fine and coarse grinding functions. It has characteristics of small wear, simple and reasonable structure, low operation cost, high rushing rate and energy saving.
Not easily affected by the moisture content of material with convenient maintenance. Less affected by the moisture content of materials and moisture content can reach up to about 8%. Impeller lining has small wear, which is convenient for maintenance.
Uniform product size, less pollution. The working noise is less than 75 dB (DB level), less dust pollution. The finished product is in cubic shape, large bulk density and minimal iron pollution.
Working Principle of Compound Crusher

Under the effect of high-speed centrifugal force, materials that fall into the high-speed rotating vanes from the upper inset bounce with and be broken by the other umbrella-shape routed materials at a high speed. With constant impaction and bounce, the materials are polished and crushed between the vanes and cabinet. Then they will be exhausted from the outset beneath the machine. A repeated closed-circuit is formed and screening equipment will have a control over the discharged particles to qualified size.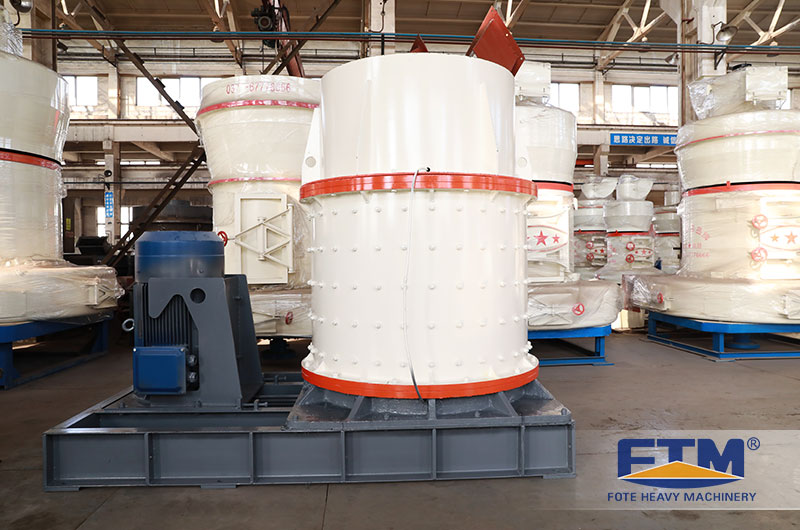 Compound Crusher in Fote Workshop
Classic Case of Fote Compound Crusher
In Russia, FTM compound crusher is used in a Limestone Production Line with a capacity of 50TPH, the input size of 300-400mm and the output size of 10-20mm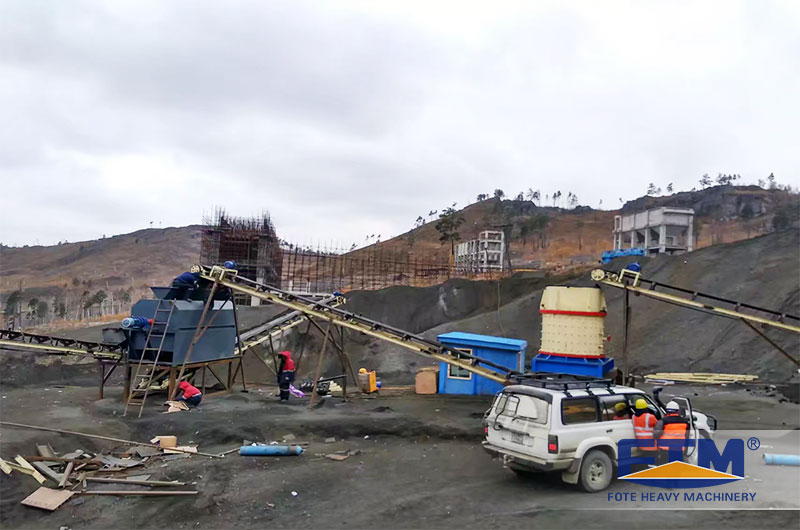 Compound Crusher Manufacturer
As a typical kind of small stone crusher machine, compound crusher has an incomparable performance during its production process. Skilled FTM engineers are here to offer you free consultation including compound crusher price, solution on machine selection and flow chart!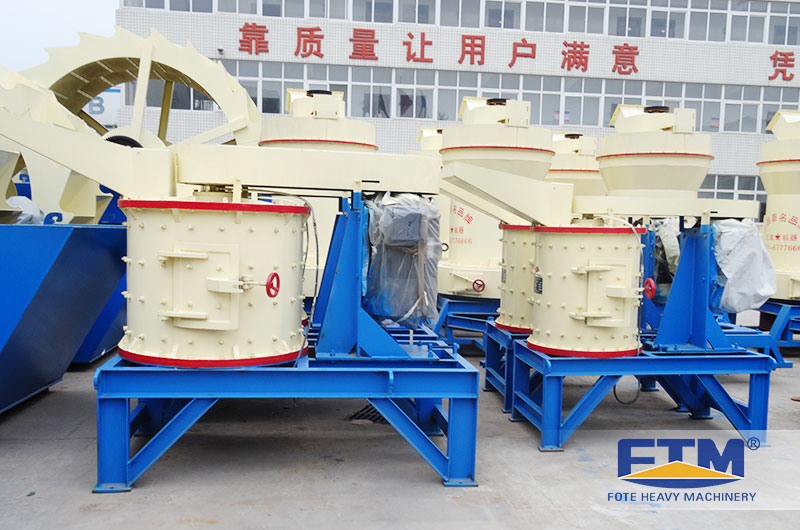 FTM Compound Crusher Ready for Shipment
General Specification
| | | |
| --- | --- | --- |
| Specification | Processing Capacity(t/h) | Motor Power(kw) |
| 800 | 5-15 | 4p 30kw |
| 1000 | 10-30 | 4p 55kw |
| 1250 | 20-60 | 6p 90kw |
| 1500 | 30-80 | 8p 110kw |
| 1750 | 40-100 | 8p 160kw |
| | | |
| --- | --- | --- |
| Specification | Processing Capacity(t/h) | Motor Power(kw) |
| 800 | 5-15 | 4p 30kw |
| 1000 | 10-30 | 4p 55kw |
| 1250 | 20-60 | 6p 90kw |
| 1500 | 30-80 | 8p 110kw |
| 1750 | 40-100 | 8p 160kw |