What is Three-Drum Dryer?
Three-drum dryer is also called three-cylinder dryer or triple-drum dryer. It is an improved type based on the single drum dryer and supported by the modern and advanced German technology. Three-cylinder dryer is mainly composed of three concentric circles with different diameters in inlaid combination. Compared with traditional drum dryer, the triple-drum dryer is with better seal technology and is equipped with more scientific machines. This dryer is commonly used for drying granular material with certain moisture and certain particle size range. For example, three-drum dryer can be used to dry clinker, sand, molding sand, slag, cinder, fine-grained clay, high temperature resistant and dusty particles.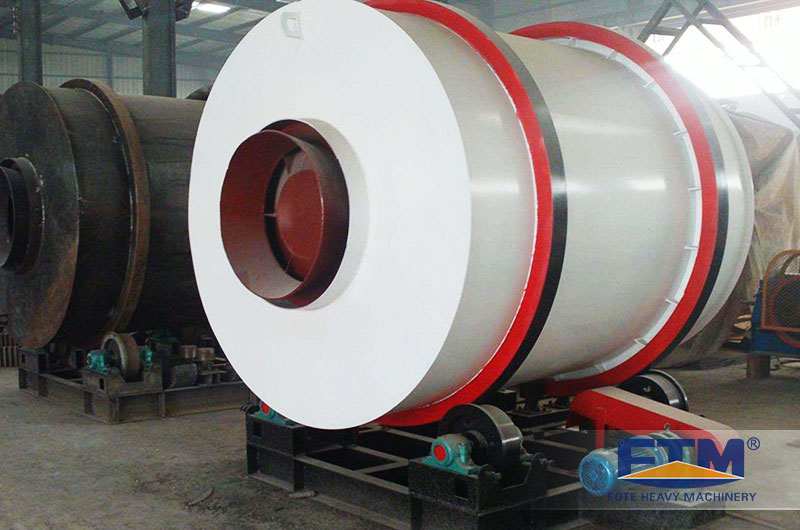 Three-Drum Dryer
Applications of Three-Drum Dryer
Three-drum dryer is widely used in building materials industry, metallurgy industry, ore dressing industry, chemical industry, cement and other industries. It is suitable for drying a variety of particles and powder in the above sectors. After drying, the humidity of the materials can reach 1% or below. Some application examples of three-drum dryer:
Yellow sand in dry mortar industry and all-sized artificial sand in foundry industry
Blast surface slag, limestone, and quartz/silica sand in building materials and cement industry
Waste slag, concentrate and tailings in chemical industry
Coal slime, raw coal, flotation coal concentrate and mixed coal in coal industry
Other wet granular materials like metal powder, fly ash, river sand, gypsum, etc.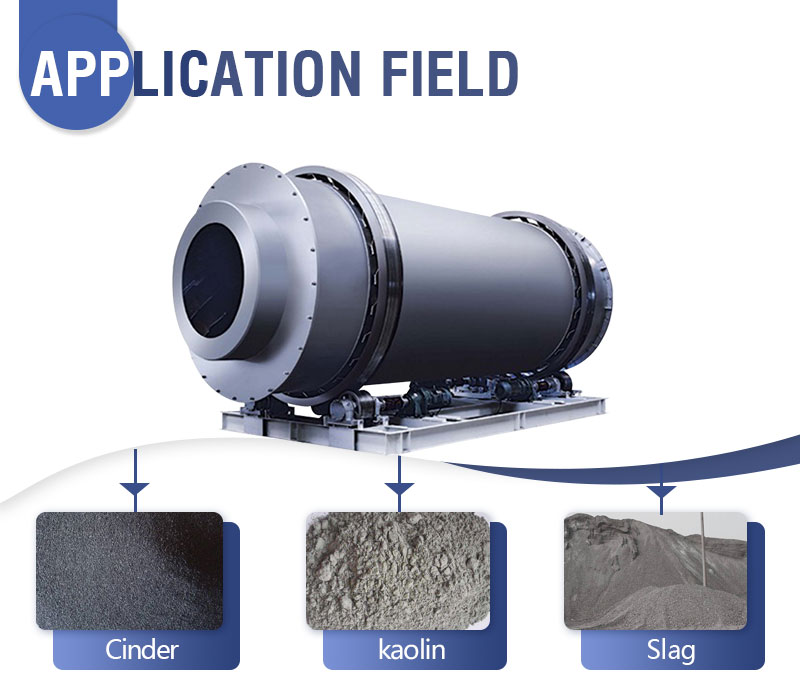 Three-Drum Dryer Application
How Three-Cylinder Dryer Works?
Radiation, convection and heat conduction are mainly used in the drying process. And the dryer is set at a certain angle to utilize the gravity. When the hot wind in the oven gets the set temperature, the dryer works with the order from the PC system. Wet particle is then sent into the inner layer by the feeder evenly and goes with the scorching wind. The wet material is sent spirally by the fixed shoveling plate. Next, the material moves to another end of the oven and into the middle layer. This time, the wet powder inside moves forward against the blower machine stepping back in two steps. Here in the intermediate layer, heat from the inner layer and the middle layer is fully utilized, thus the drying efficiency is improved to the best situation. Lastly, dried material gets to the other end of the intermediate layer and moves into the outer layer in rectangular and multi-loop mode. Granular material that is dried to set moisture is blown out of the dryer. The rest will move more slowly because of its weight and be dried one more time in the outer layer to required humidity. Thus, the drying process is realized.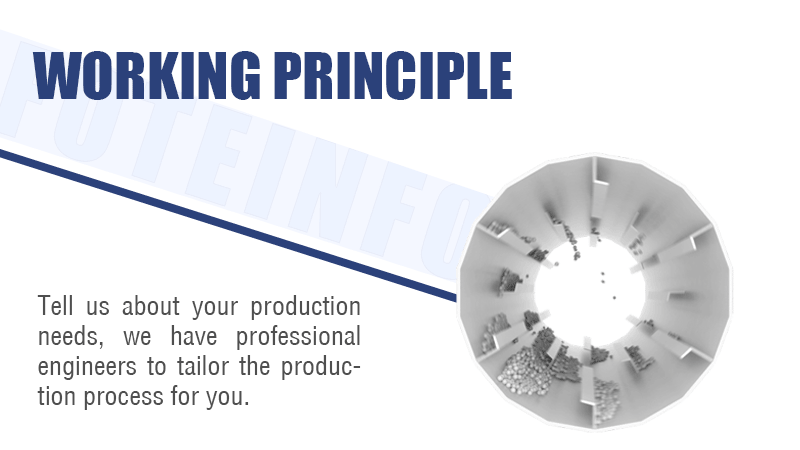 Working Principle of Three-Cylinder Dryer
Structural Benefits of Fote Three-Drum Rotary Dryer
Compared to traditional dryer, three-drum dryer has obvious advantages;
The discharging temperature is less than 50 degrees, which can directly enter into the base, without cooling. Besides, the low discharging temperature will prolong the service life of the dust collecting system.
No wind leakage phenomenon, which completely solves the sealing difficulty. It can be installed within 2 hours.
The thermal efficiency is as high as 80% (traditional single-cylinder drying machine is only 32%), which has been improved by 48%.
The occupied area has reduced about 50% compared to the single drum dryer, thus the land investment decreases about 50%.
The coal consumption is 1/3 of the single cylinder dryer, saving 40% energy. The standard coal consumption for per ton material processing is less than 9 kg. The annual coal saving of small drying machine is 50-100 million, and the large dryer is 100-200 million.
How to Choose a Suitable Dryer?
There are types of drum dryer like single drum dryer, double drum dryer, triple-drum one, and air-flow dryer, etc. It is always a confusion for customers to make a decision. Take single-drum dryer and three-drum drying machine for examples, let's make it clear how to choose a suitable dryer.
Single Drum Dryer
Three Drum Dryer
Diameter of Outer Cylinder(m)
1.2-3.6
2.5-3.6
Length(m)
8.0-28.0
7.0-8.0
Volume(m3)
9.0-285.0
16.63-81.38
Capacity(T/H)
1.9-76.0

Yellow Sand: 25-70

Slag: 20-65
From this table, it is clear that single-drum drying machine is of larger capacity and lower price. Besides, it is easier operated and maintained. As for the three-drum dryer machine, it takes less space but makes a better utilization of the heat. And it is of lower energy consumption than a single drum dryer when they take the same space. Therefore, if you need a less space-occupied but more efficient one, the triple-cylinder dryer is the best choice. Otherwise, if larger capacity and easier operation is needed, you would like to choose the other one.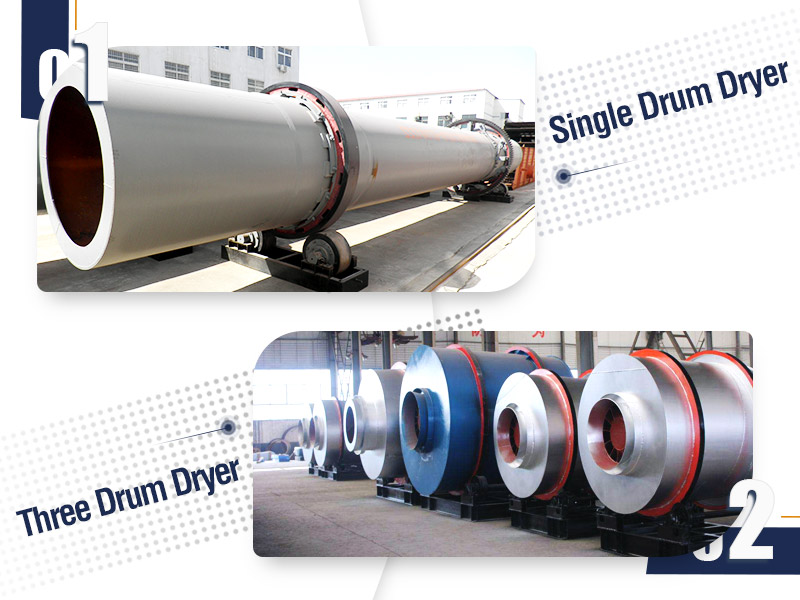 Three-Drum Dryer VS Single-Drum Dryer
Classic Case of Three-Drum Dryer
Fote three-drum dryer in Russia for drying sawdust with the capacity of 10TPH and the required output humidity of 5%.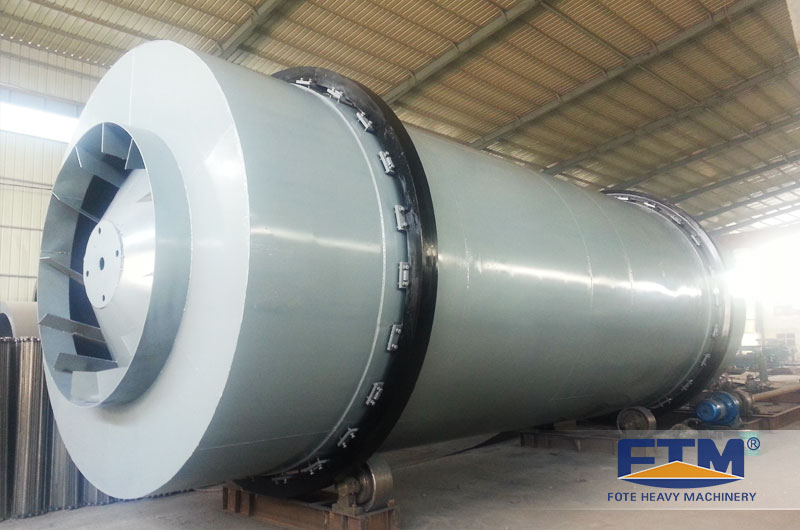 Three-Cylinder Dryer at Customer Site
General Specification
Item/Unit/Model
Φ2.5×7m
Φ2.7×7m
Φ3.0×7.0m
Φ3.2×7.0m
Φ3.6×8m
Diameter of outer cylinder(m)
2.5
2.7
3.0
3.2
3.6
Length of outer cylinder(m)
7
7
7.0
7.0
8
Cylinder volume( m³ )
16.63
16.63
52.678
52.678
81.38
Rotating speed of cylinder(rpm)
4-10
4-10
4 -10
4 -10
4 -10
Initial moisture of slag(%)
10-12
10-12
10-12
10-12
10-12
Final moisture of slag(%)
1
1
1
1
1
Initial moisture of yellow ground(%)
8-10
8-10
8-10
8-10
8-10
Final moisture of yellow ground (%)
0.5-1
0.5-1
0.5-1
0.5-1
0.5-1
Highest intake air temperature(℃)
700-750℃
700-750℃
700-750℃
700-750℃
700-750℃
Production capacity(T/h)
Yellow sand: 25-30
Slag: 20-25
Yellow sand: 30-35
Slag: 25-30
Yellow sand: 35-40
Slag: 30-35
Yellow sand: 45-50
Slag: 35-40
Yellow sand: 65-70
Slag: 60-65
Motor type
Y2-132m-4E
Y2-132m-4E
Y2-160m-4
Y2-160m-4
Y2-160m-4
Motor power(kw)
7.5×2
11×2
7.5×4
7.5×4
15×4
Reducer type
XWD7-23-11W
XWD7-23-11W
XWD6-23-7.5KW
XWD6-23-7.5KW
XWD8-23-15KW
Velocity ratio of reducer
29
29
29
29
29
Item/Unit/Model

Cylinder volume( m³ )

Production capacity(T/h)

Φ2.5×7m
16.63
Yellow sand: 25-30
Slag: 20-25
Φ2.7×7m
16.63
Yellow sand: 30-35
Slag: 25-30
Φ3.0×7.0m
52.678
Yellow sand: 35-40
Slag: 30-35
Φ3.2×7.0m
52.678
Yellow sand: 45-50
Slag: 35-40
Φ3.6×8m
81.38
Yellow sand: 65-70
Slag: 60-65