Introduction of Mobile Cone Crusher
Mobile cone crusher plant is equipped with cone crusher, vibrating screen mobile crushing truck. It is suitable for the second and third stage crushing, which is divided into tracked mobile cone crusher and wheeled mobile cone crusher. The main machine, cone crusher, can be freely matched with spring cone crusher, multi-cylinder cone crusher, single cylinder cone crusher, etc. Flexible airframe, intelligent operation and efficient operation make the equipment stand more firm in the sand factory.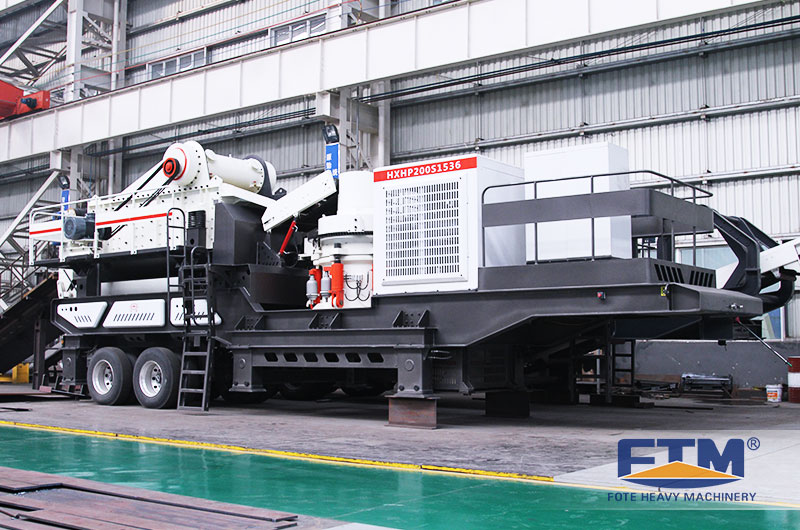 Multi-Unit Integration, Enjoy the Diversity of Broken Charm

Mobile cone crusher is composed of efficient cone crusher, multi-layer vibrating screen, belt machine, motor, control box, etc. Multi-unit combination makes the equipment more powerful. At the same time, the host system: cone crusher can be freely selected with different models, and the output can be designed according to demand. It's easy for you to enjoy the diversity of broken new world.
Different Walking Modes, Barrier-Free Shuttle in the Sand and Stone Factory

Mobile cone crusher plant can be divided into two different walking modes: tracked walking and wheeled walking. Powerful way of walking, no matter flat ground, mountain road, or slope is overcome one by one, and barrier-free shuttle in sand and stone factory. The most important is that flexible movement is not restricted by the site.
Feed Opening of Cone Crusher
Applications of Mobile Cone Crusher
Mobile cone crusher or portable cone crusher is mainly used for hard rock crushing, aggregate production, crushing operations in open pit, mining, recycling waste, cement production, tunnel crushing, etc.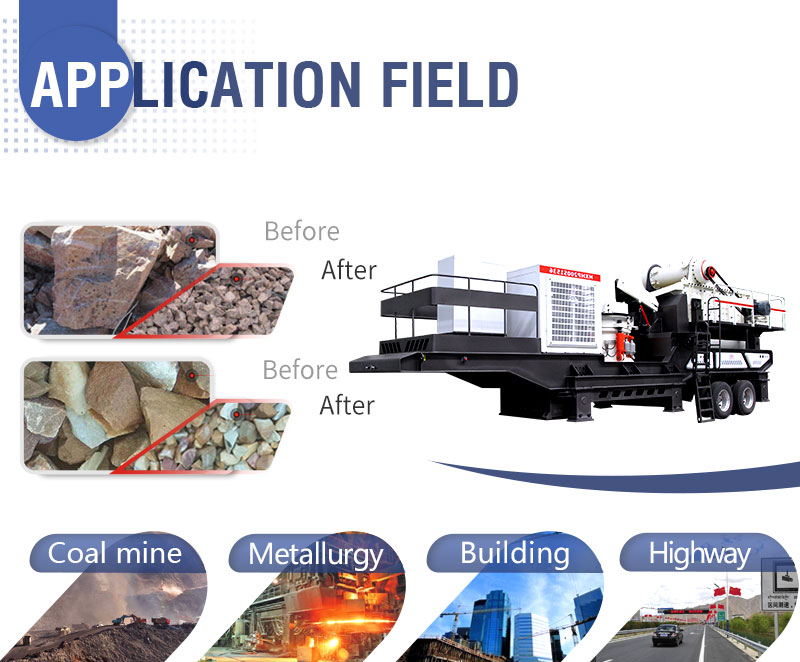 Applications of Mobile Cone Crusher
Performance Advantages of Mobile Cone Crusher
Working Principle of Mobile Cone Crusher
When the cone crusher works, the belt pulley or coupling drives the motor to rotate. The shaft and cone swing around, thus moving the housing surface mounted in the adjusting sleeve back and forth. The material is impacted, squeezed and bent in the crushing chamber to complete the crushing process. When uncrushed material, such as a metal block, falls into the crushing chamber, the spring contracts and drains the material from the chamber, protecting the machine from damage.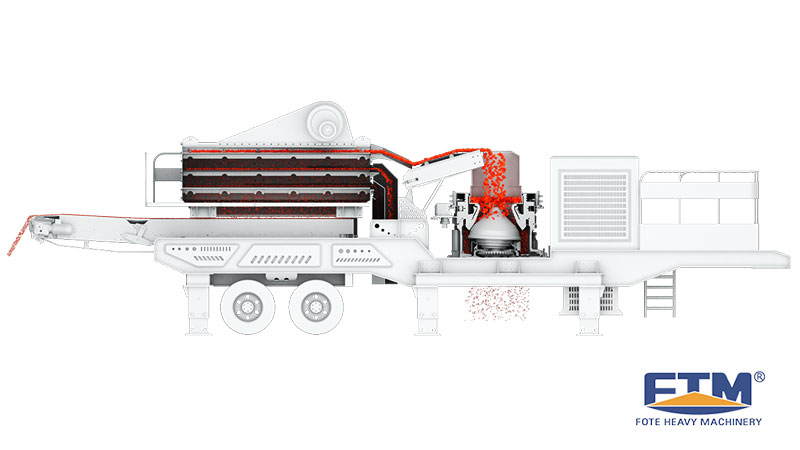 Working Principle of Mobile Cone Crusher
Customer Case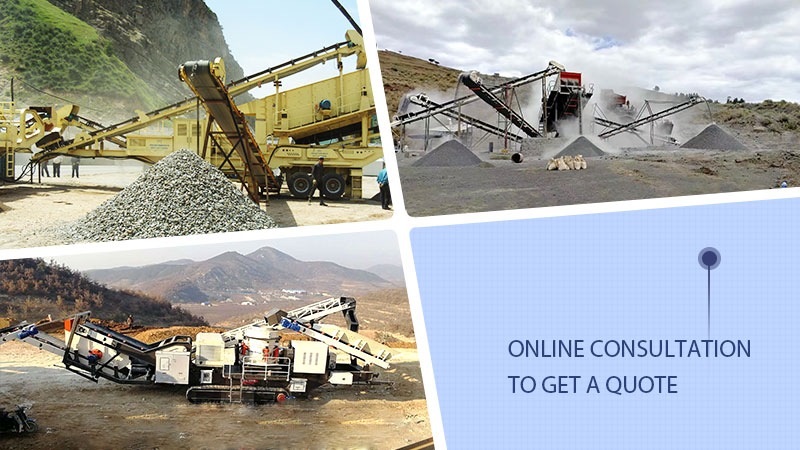 Best Choice for Cone Crusher
Fote Machinery is dedicated to providing solutions for quarrying, mining and construction, as well as stone crusher. No matter what kind of crusher or crushing equipment you need, we can provide you with a complete solution. The product has no power unit and needs to be towed. There are three types of Fote mobile crushing equipment, namely FTM3S184PSG09, FTM3S185PSG130 and FTM3S186HP300.The detailed parameters are as follows. Mobile cone crusher for sale in Fote Machine has the advantages of low price and high quality.
General Specification
| | | | |
| --- | --- | --- | --- |
| Model | FTM3S185GYS300 | FTM3S216GYS400 | FTM3S216HP300 |
| Transportation Length(mm) | 14500 | 15000 | 16000 |
| Transportation Width(mm) | 3000 | 3000 | 4550 |
| Transportation Height(mm) | 4400 | 4500 | 17000 |
| Maximum Length(mm) | 17000 | 16000 | 4600 |
| Maximum Width(mm) | 3400 | 3900 | 6900 |
| Maximum Height(mm) | 5800 | 6500 | 4700 |
| Weight(t) | 34.5 | 49.5 | 41 |
| Tyre Configuration | biax fitted | triaxial fitted | triaxial fitted |
| Tire Configuration | GYS300 | GYS400 | HP300 |
| Feeding Belt Conveyor | B650×15M×2 | B800×15M×2 | B800×15M×2 |
| Discharging Belt Conveyor | B650×14M | B800×14M | B800×16M |
| Conveyor Belt for final products | B500×15M | B800×6M | B650×15M×2 |
| Under vibrating screen | B800×7M | B800×8M | B800×9M |
| Vibrating Screen Model | 3YK1854 | 3YK2160 | 3YK2160 |
Model
Transportation
Length(mm)
Transportation
Width(mm)
FTM3S185GYS300
14500
3000
FTM3S216GYS400
15000
3000
FTM3S216HP300
16000
4550