Introduction of Tracked Mobile Screening Plant
The tracked mobile screening plant is a waste treatment equipment independently developed by Fote Machinery to meet the market demand. It is also called mobile vibrating screen, mobile screen plant and crawler vibrating screen. It has the characteristics of high performance, high reliability and beautiful appearance, which reaches the international level among similar products.
Applications of Tracked Mobile Screening Plant
Tracked mobile screening plant is widely used for the crushing and screening operations in road and bridge building, city construction, building, metallurgy, energy and other fields.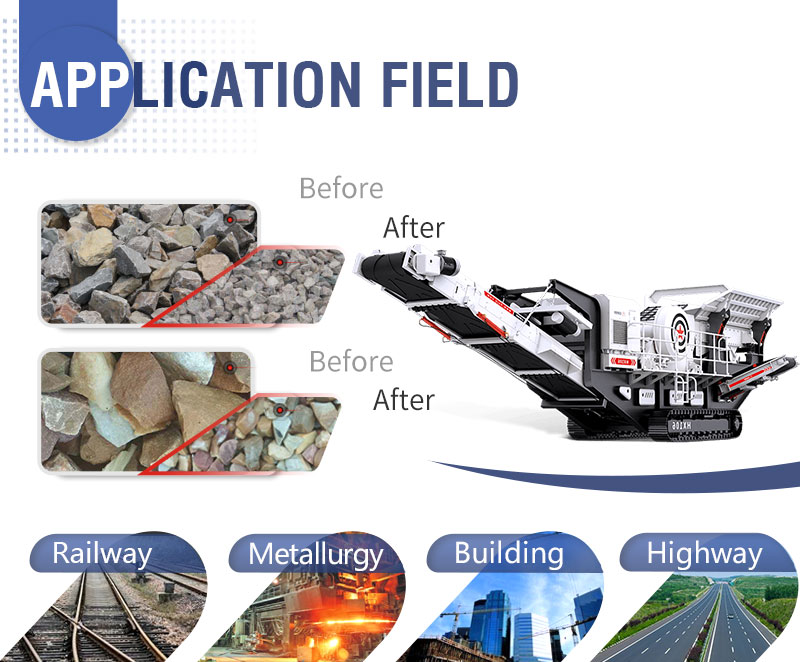 Applications of Tracked Mobile Screening Plant
The tracked mobile crushing and screening station belongs to high performance crusher series, which is a full hydraulic crawler vehicle. And it is composed of high-performance feeder, vibrating screen, belt conveyor, crusher, motor and control box.
Fote tracked mobile screening plant represents the advanced crushing technology level, and each equipment consists of 25 basic modules. Each module has optional equipment, according to the practical application to meet the special requirements of customers.
Features of Tracked Mobile Screening Plant
Low fuel consumption, low noise, reliable performance;
Its chassis adopts caterpillar steel hull structure, which has high strength and strong adaptability;
It can form joint operation with mobile conveying system, which can save the transportation fee of materials;
High yield. It can be used in large-scale quarrying and mining operations;
Heavy design, but it still maintains a high degree of mobility;
Firm structure, reliable operation;
The equipped international brand diesel engine has met the Euro three emissions standards.
Tracked mobile screening station has reached the international advanced level. For the design, it has adopted the most advanced mobile crushing and screening technology in the world, which can fully meet the requirements of customers, so as to change your profit models. Welcome to purchase!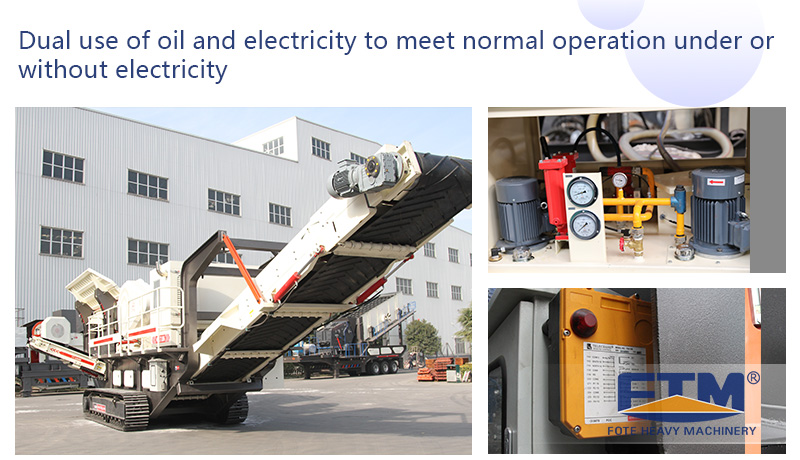 Structural Features of Mobile Screening Plant
Customer Case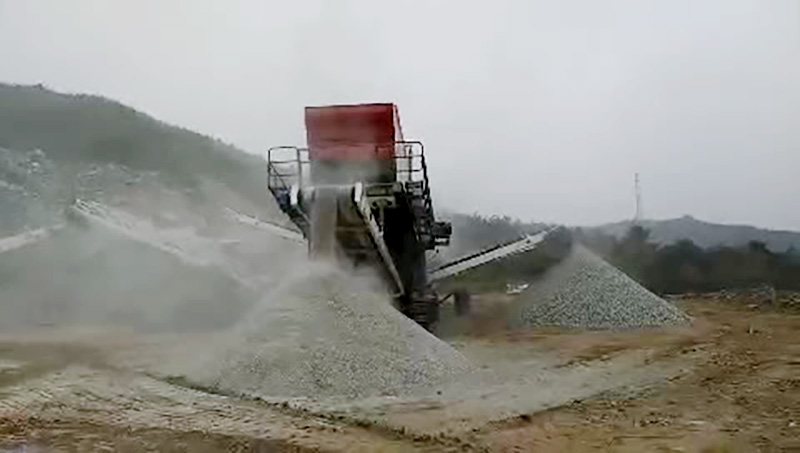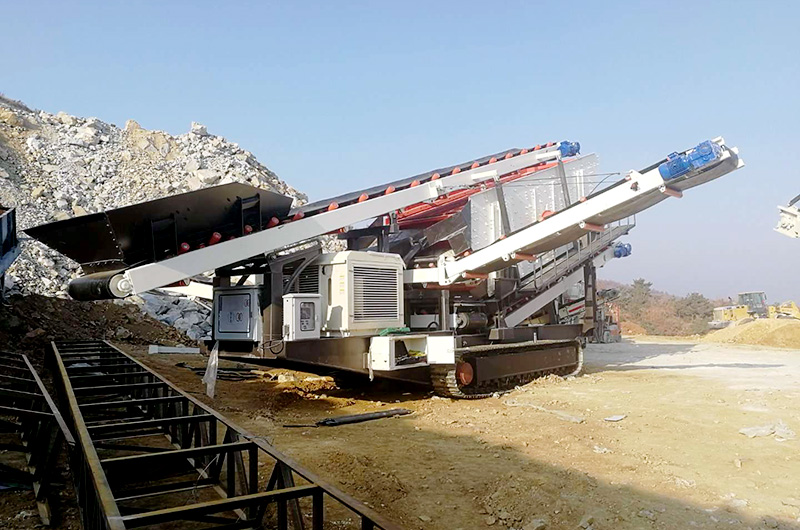 Tracked Mobile Screening Plant Manufacturer
Henan Fote Machinery Company has three national-level mechanical research institutes, more than 120 R&D personnel, and more than 50 national patents. The company's products have passed ISO9001, CE and GOST international quality system certification.
We provide customers with engineering design, process flow, standard product design and production. The most important is that we also provide pre-sale, sale, after-sales one-stop nanny service. According to different customer requirements, our company can produce large, medium and small mobile screening plant. So if you want to know anything, please ask us, such as prices and quotes, or you can send us an email at quote@sinoftm.com.
General Specification
Model
ST673
ST993
ST1303
Dimensions of
Transmission Devices
Length
11000mm
12500mm
12500mm
Width
3800mm
4000mm
4000mm
Height
3800mm
3900mm
3900mm
Weight
28t
33t
38t
Feeding Belt Conveyor
Dimensions
(Width×Length)
1000×10000mm
1000×10000mm
1000×13000mm
Loading Height
2560mm
2680mm
2700mm
Vibrating Screen
Model
3HX1545
3HX1855
3HX2160
Sieving Layers
3
3
3
Belt Conveyor
Dimensions
(Width×Length)
1000×7400mm
1000×7500mm
1000×7500mm
Discharging Height
3380mm
3460mm
3460mm
Belt Conveyor for
Coarse Material
Dimensions
(Width×Length)
500×5600mm
650×5800mm
650×5800mm
Discharging Height
3430mm
3570mm
3570mm
Belt Conveyor for
Medium-Sized Material
Dimensions
(Width×Length)
500×5300mm
650×5400mm
650×5400mm
Discharging Height
3150mm
3250mm
3250mm
Belt Conveyor
for Fine Material
Dimensions
(Width×Length)
500×5600mm
650×5800mm
650×5800mm
Discharging Height
3030mm
3080mm
3080mm
Transferring Belt Conveyors
Dimensions
(Width×Length)
500×2000mm
650×2000mm
650×2000mm
Discharging Height
2130mm
2130mm
2130mm
Diesel Engine
Power
75kw
75kw
96kw
Manufacturer
Carter Perkins
Carter Perkins
Carter Perkins
The Main Machine
Power
54kw
57.5kw
65.5kw
Ways of Controlling
Wired/Wireless (optional)
Wired/Wireless (optional)
Wired/Wireless (optional)
Model ST673 and ST993
Model
ST673
ST993
Dimensions of
Transmission Devices
Length
11000mm
12500mm
Width
3800mm
4000mm
Height
3800mm
3900mm
Weight
28t
33t
Feeding Belt Conveyor
Dimensions
(Width×Length)
1000×10000mm
1000×13000mm
Loading Height
2560mm
2680mm
Vibrating Screen
Model
3HX1545
3HX2160
Sieving Layers
3
3
Belt Conveyor
Dimensions
(Width×Length)
1000×7400mm
1000×7500mm
Discharging Height
3380mm
3460mm
Belt Conveyor for
Coarse Material
Dimensions
(Width×Length)
500×5600mm
650×5800mm
Discharging Height
3430mm
3570mm
Belt Conveyor for
Medium-Sized Material
Dimensions
(Width×Length)
500×5300mm
650×5400mm
Discharging Height
3150mm
3250mm
Belt Conveyor for
Fine Material
Dimensions
(Width×Length)
500×5600mm
650×5800mm
Discharging Height
3030mm
3080mm
Transferring Belt Conveyors
Dimensions
(Width×Length)
500×2000mm
650×2000mm
Discharging Height
2130mm
2130mm
Diesel Engine
Power
75kw
96kw
Manufacturer
Carter Perkins
Carter Perkins
The Main Machine
Power
54kw
65.5kw
Ways of Controlling
Wired/Wireless (optional)
Wired/Wireless (optional)
Model ST1303
Model
ST1303
Dimensions of
Transmission Devices
Length
12500mm
Width
4000mm
Height
3900mm
Weight
38t
Feeding Belt Conveyor
Dimensions
(Width×Length)
1000×13000mm
Loading Height
2700mm
Vibrating Screen
Model
3HX2160
Sieving Layers
3
Belt Conveyor
Dimensions
(Width×Length)
1000×7500mm
Discharging Height
3460mm
Belt Conveyor for
Coarse Material
Dimensions
(Width×Length)
650×5800mm
Discharging Height
3570mm
Belt Conveyor for
Medium-Sized Material
Dimensions
(Width×Length)
650×5400mm
Discharging Height
3250mm
Belt Conveyor for
Fine Material
Dimensions
(Width×Length)
650×5800mm
Discharging Height
3080mm
Transferring Belt Conveyors
Dimensions
(Width×Length)
650×2000mm
Discharging Height
2130mm
Diesel Engine
Power
96kw
Manufacturer
Carter Perkins
The Main Machine
Power
65.5kw
Ways of Controlling
Wired/Wireless (optional)